Dean Quality Management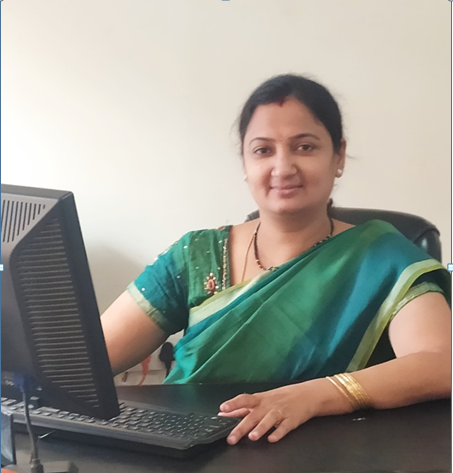 Dr. S. Neelima, Dean –Quality Management System and Professor in Computer Science and Engineering, Priyadarshini Institute of Science and Technology for Women (PRIW) is having more than 20 years of academic career in teaching and administration, 7 years of research in Engineering institutions. She obtained her M.Tech. (CSE) from JNTUH in 2011. She has done her Ph.D. research in the field of Data Mining at JNTUH and awarded in 2019. She has guided a number of UG and PG projects. She has 25 publications in Journals and Conferences at National and International level. Her research work was published in Elsevier, Springer, IEEE, SCOPUS etc..
Her areas include Network Security, Data Mining, Operating Systems, Computer Networks, Database Management Systems, etc. She is a Life Member in Indian Society for Technical Education (ISTE). She has participated in Wipro Mission 10X, IBMs Great Mind Challenge, Infosys Campus Connect programmes. She has an experience in organizing symposiums and International Conference. She leaded number of Academic and Administrative works.
She also has interest in general areas such as Research methodologies for Computer Science and Engineering including innovative methods of thinking, different types and styles of teaching and learning. She has special interest in cross cutting issues like Human Values and Professional Ethics and Gender Sensitization.